Graduating Senior Awards 2023
On June 8, the Department of Microbiology & Molecular Genetics hosted a lunch event to celebrate and honor the achievements of our department's graduating seniors. Department Citations were awarded to those students who demonstrated outstanding academic performance (GPA of 3.7 or higher) in the Microbiology or the Molecular and Medical Microbiology majors. Learning Assistants were recognized for their hard work in supporting our instructors in providing quality microbiological education to our students.
Once again, congratulations to everyone!
---
2023 Microbiology Department Citation Awardees
Lance Barit
Emma Caico
Neon Calumpang
Sean Chen
Emily Dominguez
Nelly Escalante
Ethan Feild
Aine Fullerton
Alyson Guansing
Cameron Hom
Shreya Kamble
Jennifer Kang
Megan Mindte
Haley New
Daniel Novoa
Claire Phan
Srikar Shrikantham
Julianne Tarr
Daniel Wankmuller
Christine Wong
Aaron Wright
Austin Yu
---
2023 Senior Learning Assistants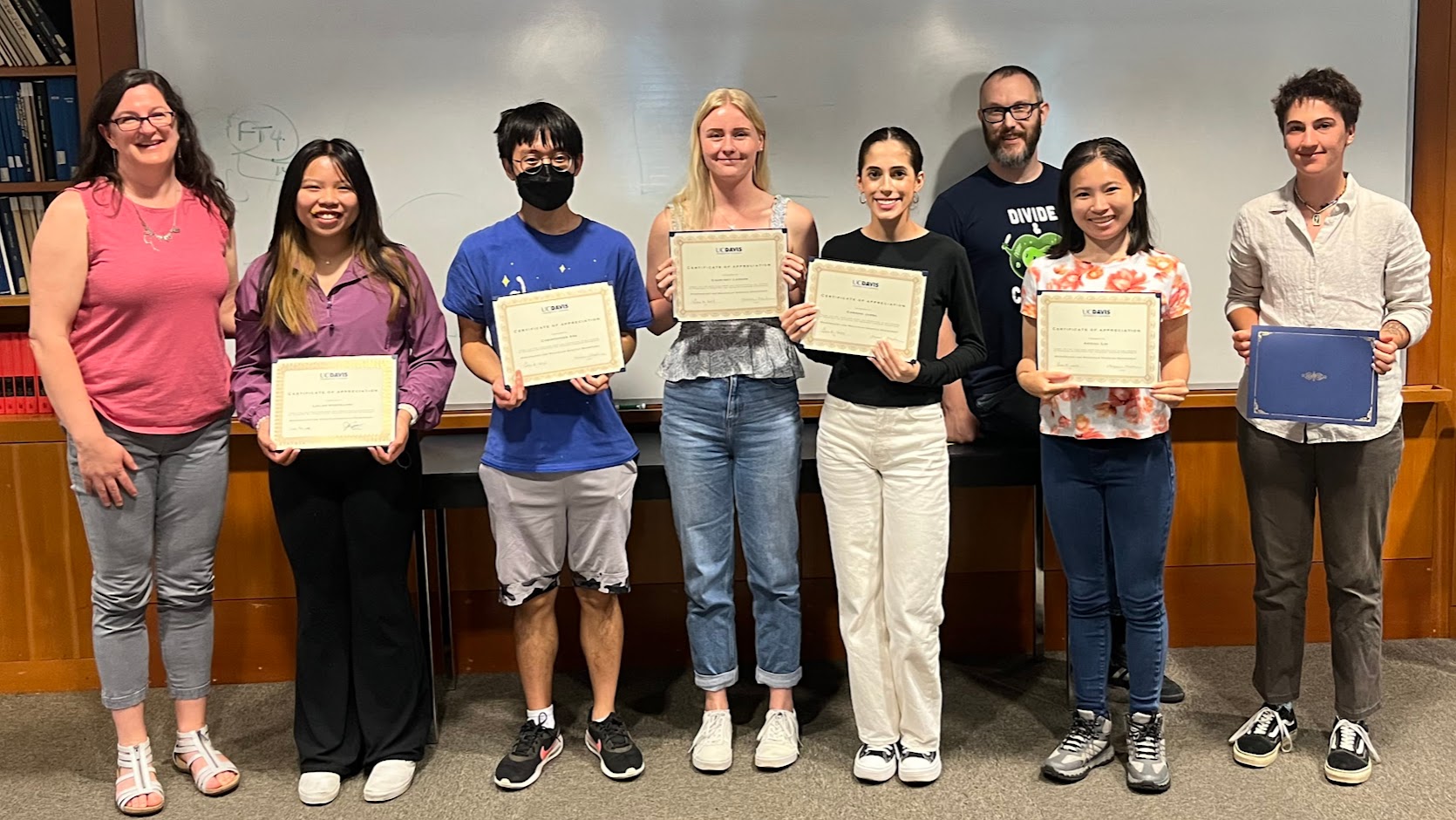 Christopher Abe
Javier Casimiro
Ezra Chan
Aaminah Choudhry
Emmet Cuyler
Ethan Feild
Alyson Guansing
Lailah Hortelano
Cassie Huang
Corinne Jabba
Sweta Kumari
Courtney Landon
Jun Lin Li
Abigail Lin
Nick Lopez
Megan Mindte
Daisy Montoya
Claire Pearson
Shana-Jonelle Tolentino
Christine Wong
Jaime Wong